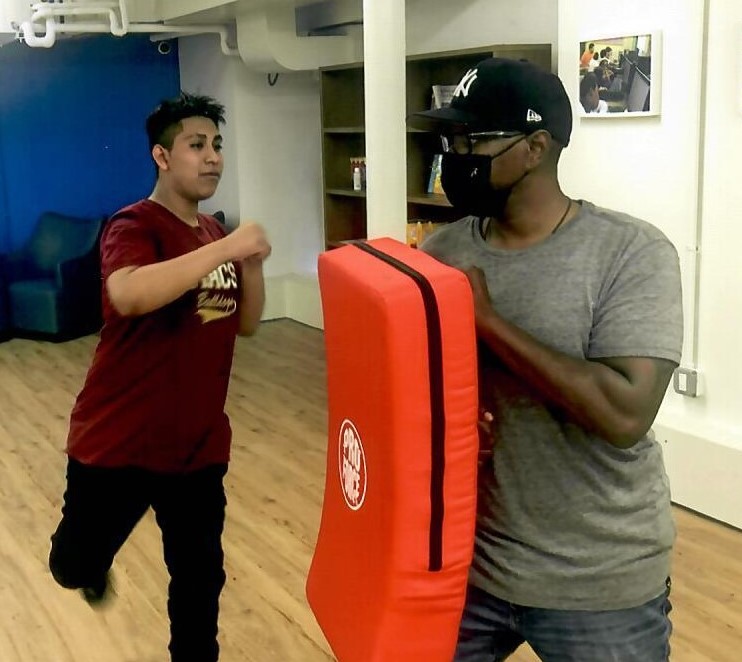 For the past 21 years, our South-Bronx based program has worked to prevent arrests and re-arrests of at-risk teenagers. Over this period of time, re-arrests of previously arrested clients have been reduced by over 70%.
Services include weekly home visits focused on individual and family counseling, peer groups, and socialization trips where the young clients participate in such activities as Ice Skating, Laser Tag, and Bowling.
One of the key activities of the program is the weekly Self-Defense component where the instructor teaches 12 defensive skills. The purpose is that when youngsters are harassed in the street, they will feel that they can defend themselves without needing a weapon.
After completing the self-defense program, almost no teenagers have been found to possess a weapon.
85 youth are served by the program each year, with enrollment open year-round.