SCAN invites you to support our
SPRING 2019 NON-GALA, GALA
For more than 40 years, SCAN has been serving at-risk kids in some of the City's most challenging neighborhoods.
We invite you to support our work empowering youth in Harlem, East Harlem and the South Bronx, during our most important fundraiser of the year.
Today, we are largest provider of youth services in these communities, reaching over 7,000 youth and 1,000 families each year.
With this opportunity there is no actual event –
so 100% of your contribution will go to supporting our many programs!
Your contribution will be put to use immediately, helping thousands of children and families with programs such as:
Summer Camps
Support for Recent Immigrants
Afterschool Activities & Community Centers
Youth Mentoring & Leadership Development
Early Childhood Education
Violence Prevention
Workforce Development
Street Gang Outreach
Substance Abuse Counseling for "high risk" Parents and Families
LGBTQ Support
Food Pantries & Nutrition Education
Reach For The Stars College Bound Program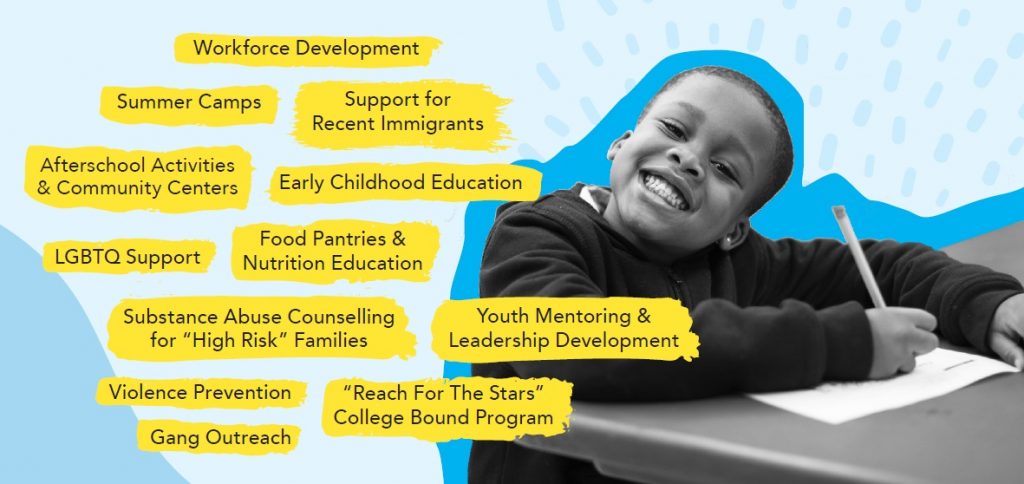 Our programs start with the recognition that the children and families we serve are filled with potential – with skills and talents that have yet to be discovered, polished, and realized. The aim of our programs is not to simply solve problems, but to help families and young people to move beyond their problems by building upon their strengths, by literally "reaching for the stars".
Our 2019 Non-Gala Gala is our most important private fundraising effort, so we hope that you will partner with us and help SCAN to continue its critical mission.
We will miss seeing you this spring, but we'll be back in 2020 with a wonderful event!
Click here to download the invitation and reply card.
All sponsorships of $5,000 or more will receive highlighted visibility on the SCAN website for 3 months.
Donation Information: