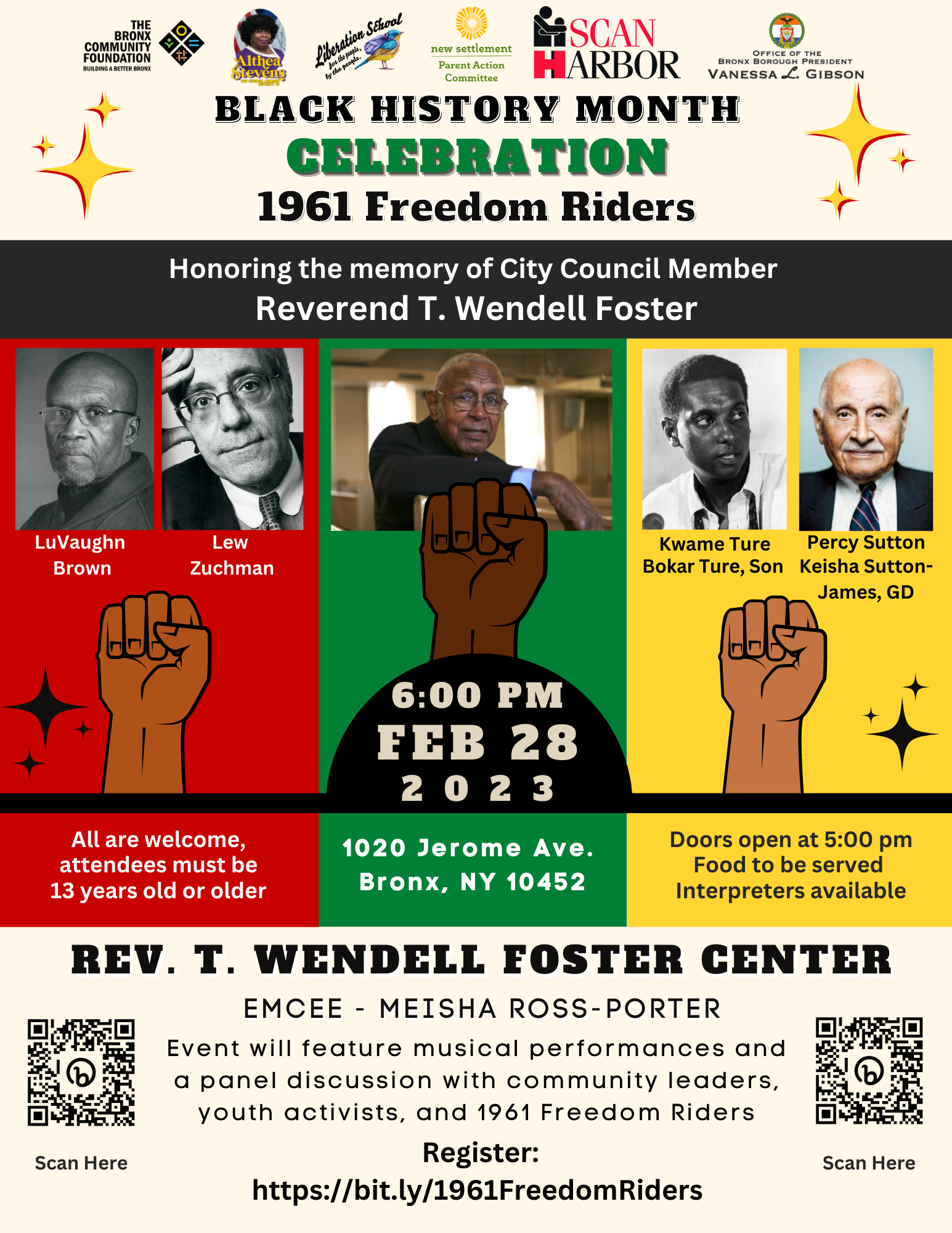 On Tuesday February 28th, at SCAN-Harbor's Rev. Wendell T. Foster Recreation Center, in the Bronx, a very special event will take place honoring the Original 1961 Freedom Riders.
The event, celebrating Black History Month, will feature a panel discussion between Freedom Riders, community leaders, and youth activists.
There will also be a special remembrance of Reverend Wendell T. Foster, who was the fist Black elected official in the Bronx, and a mentor to many of today's civic leaders.
The event will also feature musical performances, and it is sure to be an entertaining affair. Doors open at 5:00pm, and food will be served shortly thereafter.
The event will take place at SCAN-Harbor's Rev. Wendell T. Foster Recreation Center, in the Bronx:
1020 Jerome Ave, The Bronx, NY 10452
To register to attend, please either scan the QR code in the image above, or visit https://bit.ly/1961FreedomRiders