SCAN's 2016 Spring Gala
Tuesday, May 17, 2016
7:00 pm - 9:00 pm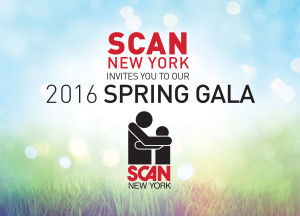 Tuesday, May 17, 2016
The Astor House
130 East 80th Street, New York
For the past 37 years, SCAN has served two of New York City's most impoverished communities: East Harlem and the South Bronx.
Today, we are the largest provider of youth services in these communities, reaching over 7,000 youth and 1,000 families each year.
We invite you to help us celebrate some of the remarkable organizations and individuals who have enabled SCAN to continue and expand its critical mission.
SCAN's 2016 Spring Gala will be a wonderful opportunity to honor those who continue to play a vital role in our growth, and to raise much-needed funds to help improve the lives of the most vulnerable children and families in the communities we serve.
Honoring
The New York Junior League
SCAN New York Board Member
Nan Puryear
Director, Bronx SCAN Family Renewal Center
Donna Pearce
President, NYCHA Wagner Houses Tenant Association
Katie Harris
New York City Council Member
Vanessa L. Gibson
NYPD Assistant Commissioner
Kevin O'Connor
New York State Assembly Member
Robert J. Rodriguez