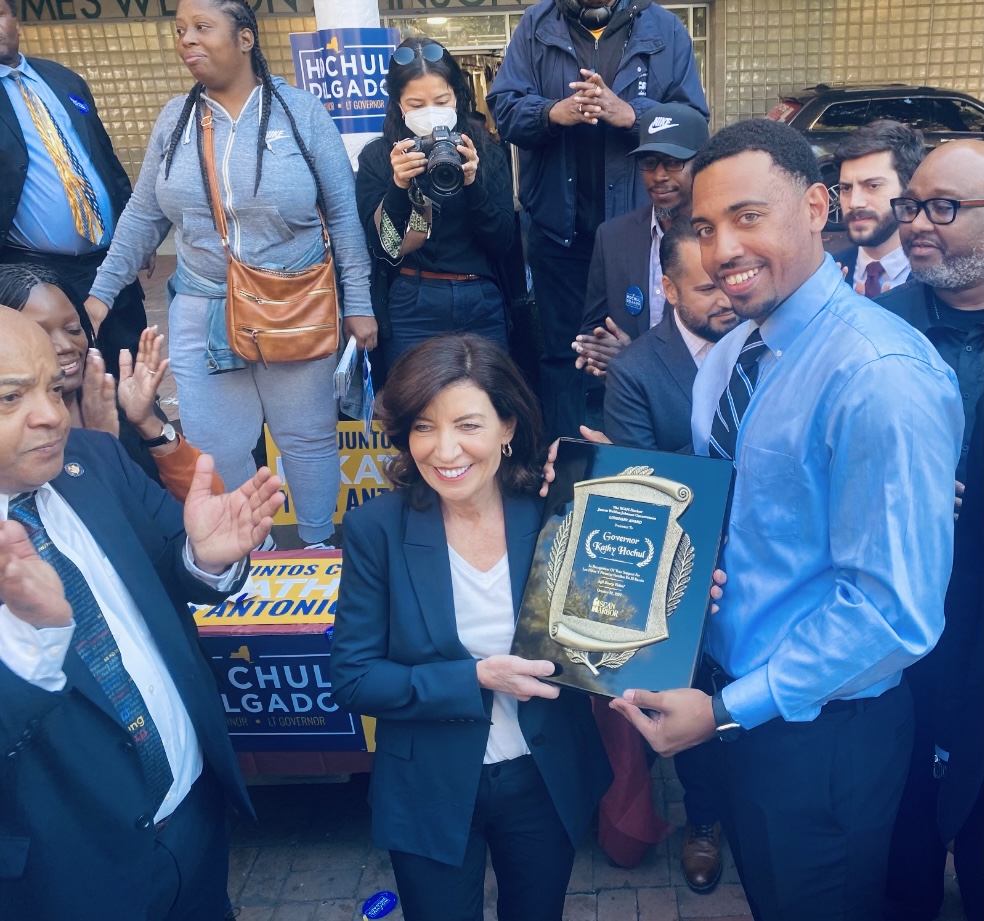 Governor Kathy Hochul visited a SCAN-Harbor site recently to commemorate a seniors program that serves the community in and around the Johnson Houses NYCHA Development.

The program is part of SCAN-Harbor activities at Johnson Community Center, a DYCD funded NYCHA Cornerstone which is operated by SCAN-Harbor.
At her visit, SCAN-Harbor, along with Assemblyman Eddie Gibbs, presented Governor Hochul with a commemorative plaque thanking her for her commitment to programming that addresses community needs.
Johnson Community Center is one of 7 Cornerstones in East Harlem where SCAN-Harbor facilitates programming, and it is always encouraging to have officials visit our sites and see the hard work getting done by the amazing SCAN-Harbor team!