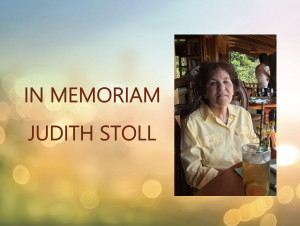 SCAN-Harbor mourns the loss of Board Member Judith Stoll.
Judy had been a board member for over 20 years with SCAN New York, now SCAN-Harbor. Her commitment to the organization and its missions is exemplified in far more than simply her length of service.
As a labor lawyer, Judy was instrumental in orchestrating operations and procedures for the hundreds of SCAN-Harbor staff members. Judy not only saved the organization an invaluable amount of time and resources through her efforts, she ensured that employees of SCAN-Harbor had an optimal working experience.
Beyond all of that, and what everyone who has reflected upon since her passing, is simply Judy's way of being. She was tough, but kind. Never one to clamber for the spotlight, Judy was happy putting others forward. She was not shy, and always fought for justice in a myriad of causes, but anyone that encountered Judy was bound to comment on her honesty, integrity, and kindness.
SCAN-Harbor send condolences to the entire Stoll/Asche family.