The Mullaly Recreation Center, soon to be renamed the Rev. T. Wendell Foster Recreation Center, in the Bronx will host an incredible event Thursday (June 24th) as we cut the ribbon on an amazing renovation!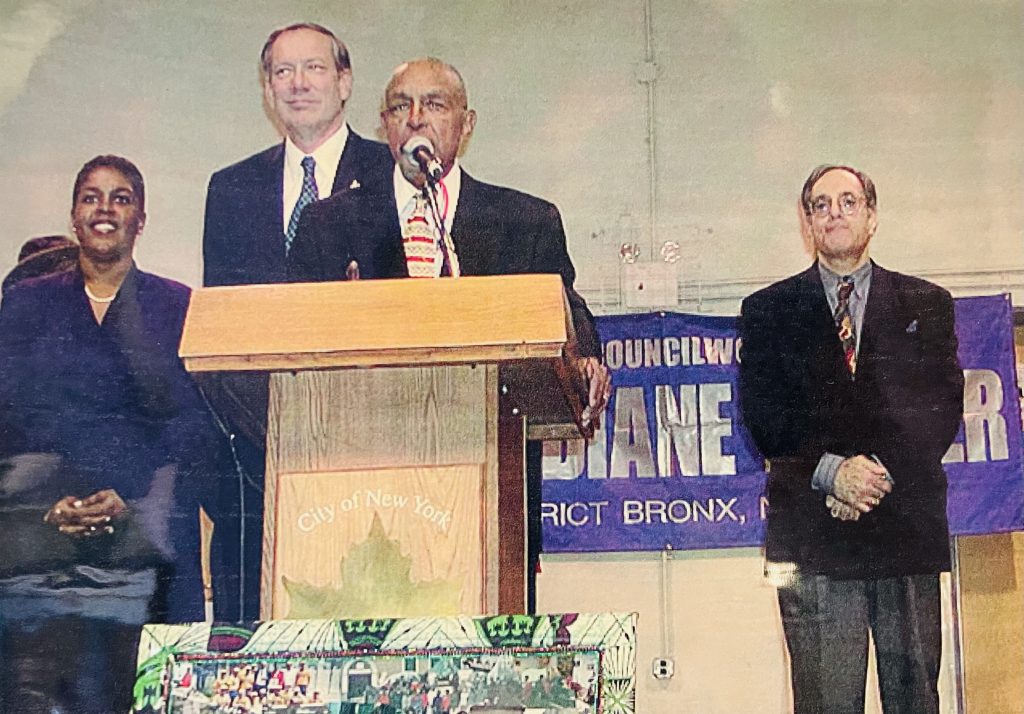 (Pictured) Rev. T. Wendell Foster speaking at Mullaly Recreation Center
with daughter Diane Foster (far left), Gov. George Pataki (left),
and SCAN-Harbor Executive Director Lew Zuchman (right).
The renovation has kept us busy at SCAN-Harbor, and this event is going to be the culmination of a lot of hard work, and the celebration of some amazing new amenities.
The center has undergone a tremendous $1.8 million renovation thanks to a generous $1.3 million grant from the Garden of Dreams Foundation, applied for by SCAN-Harbor, and $500,000 from NYC Parks.
The renovation included refurbishing the gymnasium floors, hoops, and stage; renovating the multipurpose room including dance area with a mirror and ballet bar; building a state-of-the-art music studio; a renovation of the kitchen including new cabinets, flooring, and stainless-steel appliances; a renovated computer room, library, and lower level hallway including new flooring and painting; and other updates to the facilities, including infrastructure work to ensure the integrity of the building and its systems for years to come!
Everyone at SCAN-Harbor is beyond thrilled for the updates, and we cannot wait for the festivities of Thursday to get underway!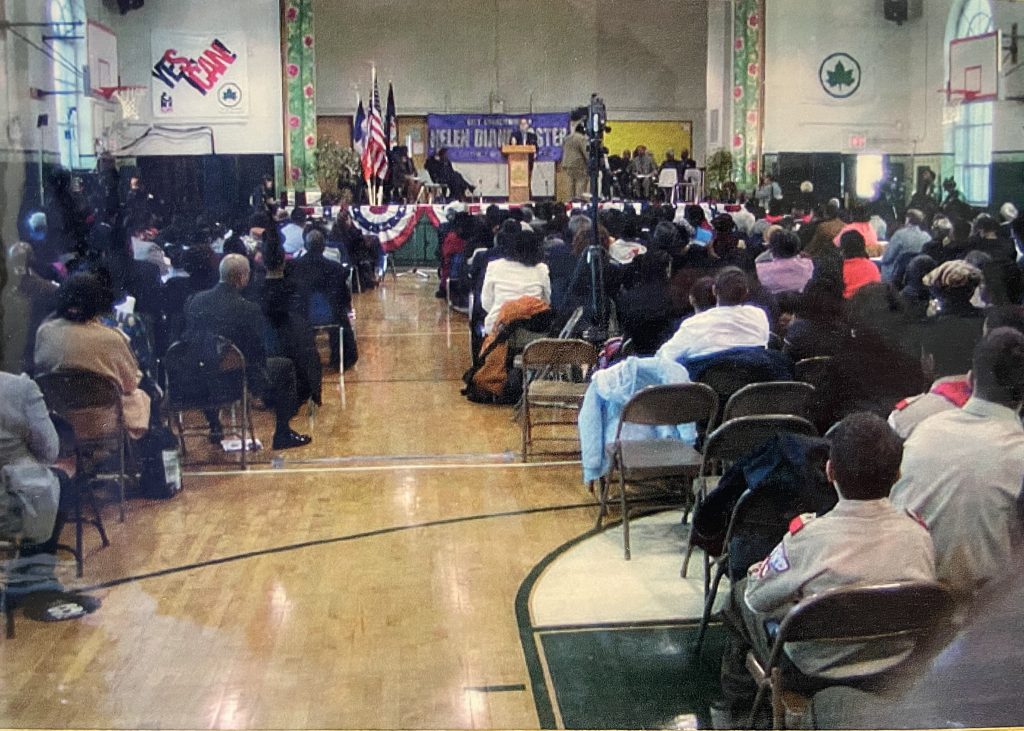 Refurbishments at the center will mean more special events
and a performing arts hub are coming to the Bronx.