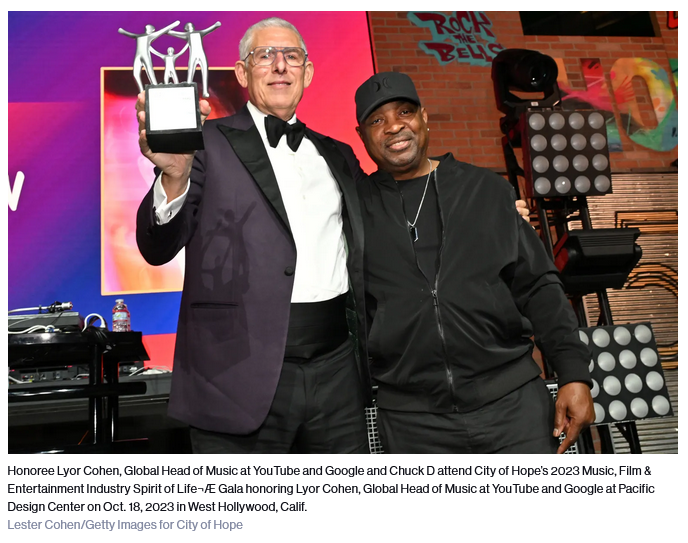 Earlier this week, at the Spirit of Life Gala hosted by City of Hope Foundation in Los Angeles California, Lyor Cohen, SCAN-Harbor Board Member, was honored for his impactful 40-year career in HipHop.
We are very proud of Lyor and his accomplishments, as he was given the Spirit of Life Award, and many of the biggest names in HipHop were on hand to honor his impact on the entire landscape of HipHop culture.
Congratulations Lyor!
Here is a Link to a recap from Billboard.com about the event: