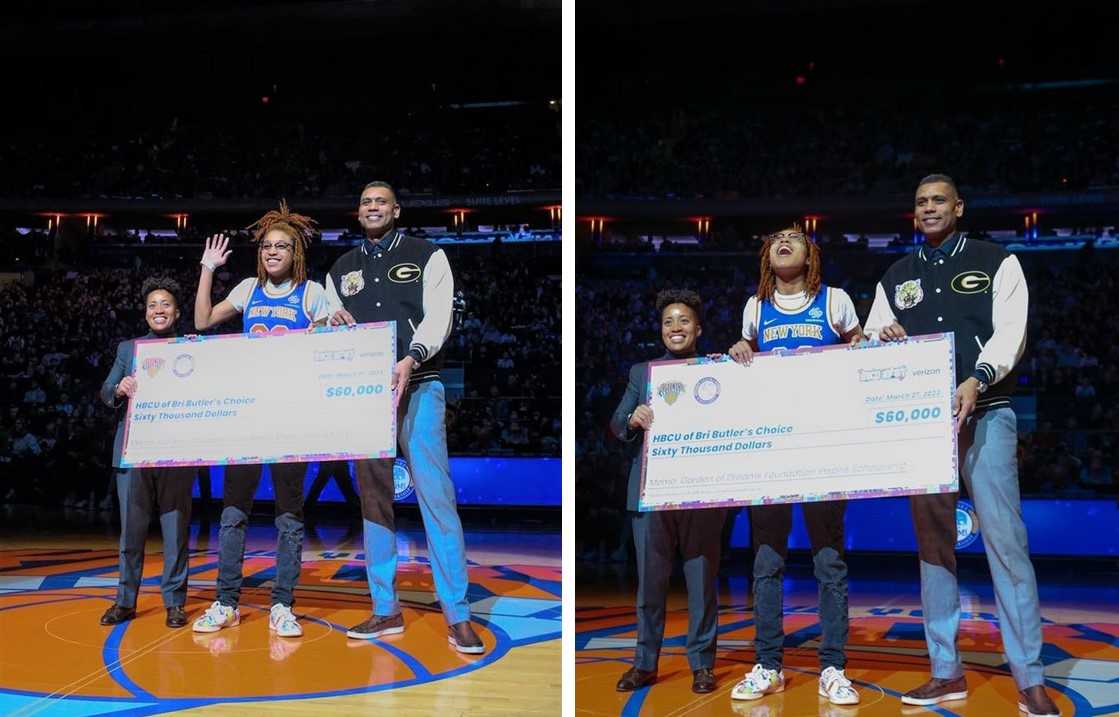 This week, a student in SCAN-Harbor's Reach for the Stars program, Bri Butler, received a huge surprise! Bri was invited to Madison Square Garden to receive a gift of a $60,000 scholarship! The scholarship allows Bri to attend any HBCU in the fall, and will ensure a bright future for one of our bright stars in the Reach for the Stars program!
The Inspire Scholarship was started to reward students who have overcome obstacles to become outstanding students and role models in their community.
Allan Houston of the New York Knicks helped present the surprise gift to Bri at center court during the New York Knicks game. The presentation was part of the Garden of Dreams Foundation HBCU night at Madison Square Garden, a night designated by the Knicks and Garden of Dreams to recognize the importance of Historically Black Colleges and Universities.
SCAN-Harbor's Reach for the Stars, is college-bound program, serving Harlem, East Harlem and South Bronx "at-risk" students, that provides counseling, peer support, tutoring, mentoring, and test preparation, as well as help with applications for prep school, college and financial aid, and guided tours of colleges. The program has a proven track record, with approximately 90% of graduates earning college acceptance. RFTS does not limit participation to college-ready students, but rather encourages any SCAN-Harbor young person wishing to actively attend and achieve their full personal and academic potential.
Everyone at SCAN-Harbor is so immensely proud of, and happy for Bri!