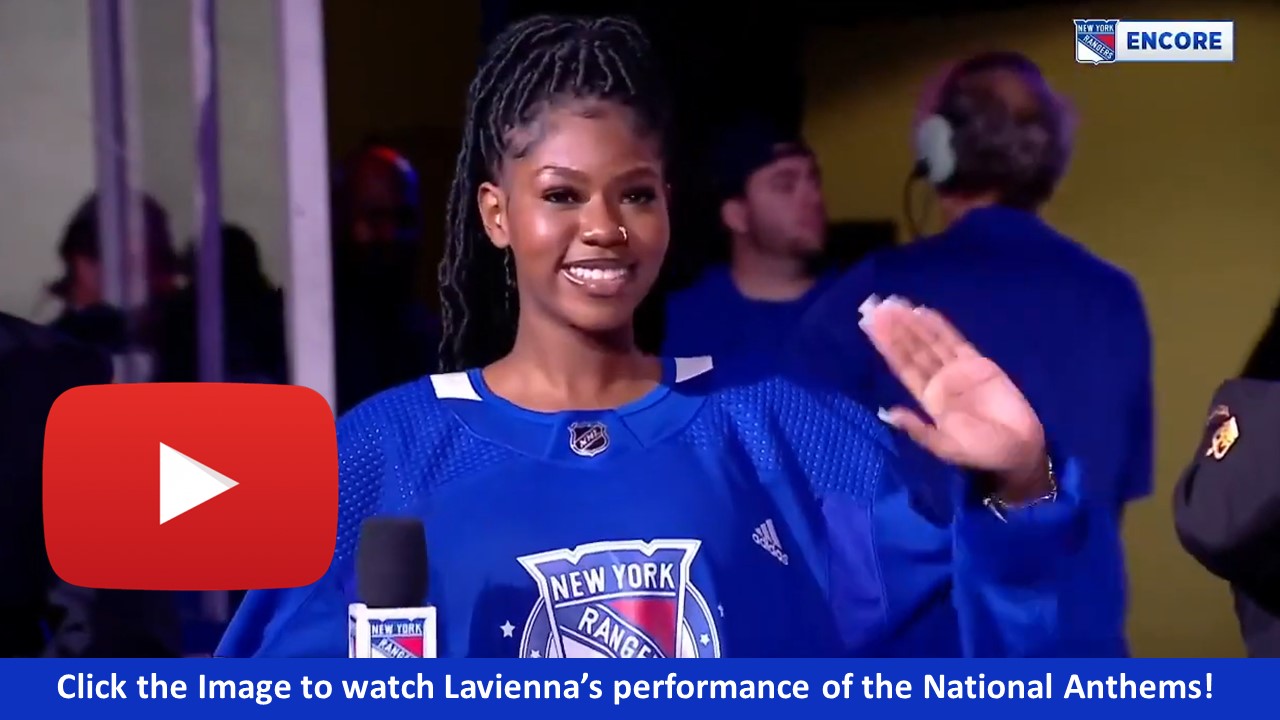 Several children from SCAN-Harbor programs were featured at Madison Square Garden Thursday night at a sold out (18,000+) New York Rangers game against the Toronto Maple Leafs.
7-year old Ariana Caban was the Special Announcer for the night, and introduced the New York Rangers on the score-board screen as they came out for the start of the game:

Dariel Morejon got to skate out with the Rangers during starting lineup, and was on the ice for the anthems! He also received equipment from the Rangers, and was able to meet Ranger's forward Chris Kreider before the game!
And then, SCAN-Harbor's own Lavienna Ingram (who famously sang the lead to "Killing Me Softly" at the Better Together Gala) performed the Canadian and American National Anthems:

SCAN-Harbor was featured throughout the night as a partner organization, and Garden of Dreams continues to be stellar partner to the benefit of all of the children and families we serve!